Peter Forêt          Michael Curtis Hanna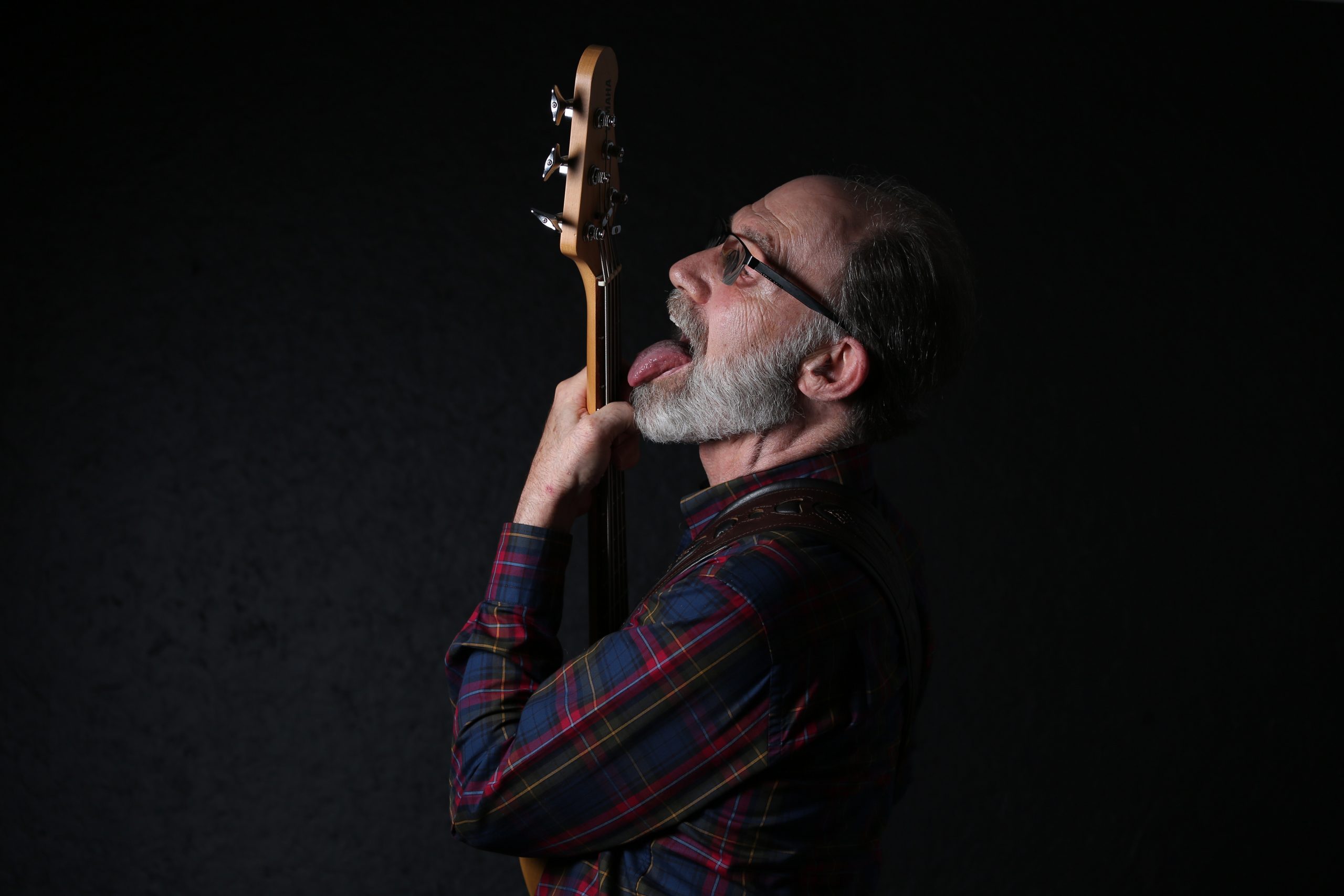 the making of Marvelville
This is the story of the making of "Marvelville", an album by The Peter Forêt Project featuring Michael Curtis Hanna. It's a long story, as we started recording in 2011 and finished in 2020. But I'll try to keep it short.
I'm Peter Forêt, a full-time "jobbing" musician since 1972.  A jobber will play almost any kind of music, with almost anyone, at almost any time or anywhere, for a buck. From '72 to '82 I worked mostly in New England [I'm a native Bostonian] and moved to Ottawa in '82. Got my Canadian citizenship in 1995. 
Over the last 48 years or so I've played, sung and arranged thousands of "cover" songs, in dozens of styles and genres. Around the turn of the century I began to realize that I'd internalized a lot of this stuff and was armed and ready to write my own.
And so I did. Released a self-produced CD in 2008. Makes a great coaster, I'm told. Continued to write, and, in 2011, waltzed in to producer Dave Poulin's studioNINE to properly record 4 songs. During the first session we had a mild earthquake, it shook the building. Peter Beaudoin [drums], Tom McMahon [bass] and I [guitar player, by the way] recorded beds for 4 tunes that day, despite experiencing what some of us thought was an acid flashback. I won't say who.
Dave is best described as a Renaissance man – record producer, engineer, multi-instrumentalist, singer, songwriter, photographer, videographer. He's no cordon-bleu chef, however. If I never see another Spam sandwich it'll be too soon. But we quickly developed a great working rapport and tacitly partnered up on the project, me handling the songwriting and arranging and he handling everything else. Except the cover art and graphics, handled by his partner in business and life, Lucie Lavallée. And, she's a great cook, so we were especially glad to see her around lunch time.
The players on this record [25 in total] are all based in Ottawa, Ontario, or from just across the river in Gatineau, Quebec. These are all folks Dave and I have been playing with, in all kinds of situations, for years. They're jobbers, too…. and great jazz, rock and classical artists as well. 
"I listened to the excerpts from the album on your website. Based on that, I was totally and thoroughly impressed. Of course, I'm old enough to love all the '70s bands and styles you're channeling. It's obviously music for grownups, by grownups. We could use more of that in the world."
Our credits, listed completely, would take a couple of pages, and would include names like Aretha, Alanis, Tony Bennett, Martha Reeves, The Jacksons, The Funk Bros, Jann Arden…each musician on this record has their own musical "bag" but they have all fit in beautifully here.
Rebecca Noelle and Sherri Harding are part of the background vocal team, but are too good to not be featured, Rebecca on "Kiss Me You Fool" and Sherri on "Trail of Tears". And, at first, I sang lead vocal on the other 9 songs. 
Now, I don't wanna brag, but the horn players always raved about my singing. In fact, it was embarrassing sometimes, they'd go on and on. Dave says it was because I paid them too much, but I'm sure they were sincere. Still, I'm a blue-collar singer at best. But at that point I wasn't considering manufacturing a cd anyway, I just wanted recordings for myself. But, in 2018, that changed when we met Michael Hanna.
I knew of Michael through Dave, Peter and René Lavoie [saxes and flute], who were performing in a theatre show with him. He's a singer with a jazz sense of melody and phrasing, a blues sense of grit and a Gospel soul. He's the son of an American jazz icon – Sir Roland Hanna – and he sounds like it.
I was dissatisfied with my vocal in "Coffee and Conversation" and thought it might suit Mike, so he came in one day to track it. We locked him in a room with a mic, performed the usual "check 1-2"s and then ran the track. "Sing along, Mike". And he nailed it. That take is pretty much what you'll hear on the record. After we'd recorded another track or 2  I played them for my wife, and she said that "his voice makes your songs shine". So it was decided that shiny songs deserve a CD.
We spent the balance of 2018 re-recording vocals with Mike on 8 more tunes, and 2019-2020  fixing bass and guitar parts [Dave plays bass on 9 tunes, I play guitar on all], and mixing, and mastering.
It's jazz, it's rock, it's bluesy and Reggae and Gospel and Motown and Latin …..a "gros mélange" as we Anglos say here in Quebec. When I described the music as jazz to Darryl Sterdan, music critic for Sun Media, he wrote "I think your sound is more like the musical love child of Steely Dan, classic Chicago and Michael McDonald-era Doobies".
This record is the culmination of 9 years of good times and fun in the recording studio. And the result is honest, uncompromising music. Hope you enjoy it.